Eyemouth Museum is based in the centre of the town and documents the fishing and social heritage of Eyemouth, brought to life in its exhibits and through stories from local people. Central to the museum is the famous Eyemouth Tapestry that commemorates the Great East Coast Fishing Disaster of 1881, known as Black Friday, when 129 Eyemouth men lost their lives at sea. The tapestry was hand crafted by 24 local women and took 2 years to complete and is truly a sight to behold. As a museum, visitor information centre, exhibition gallery and gift shop, we're sure you'll find more than one reason to visit Eyemouth Museum.
We are now closed for the winter and will re-open on Monday 3rd April 2017.
---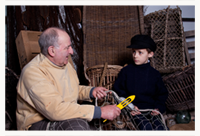 Education
Find out about the educational activities at the museum, discounts and bringing your school, nursery or group to the museum.
Find out more »»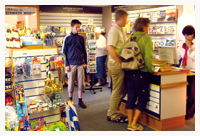 Shop
Eyemouth Museum's gift shop offers a wide range of gifts that change regularly including locally made produce such as chocolate and honey.
Find out more »»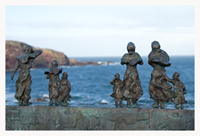 Special Exhibitions
What is on in our special exhibition and events. Let us know if you are interested in participating in any new exhibitions, or displaying your work.
Find out more »»